Lent – Spring for our Faith
The word 'lent' means 'spring time.'
Lent is the 46 days leading upto Easter mirroring the 40 days Jesus spent in the desert.
Sundays are not counted as part of the 40 days.
For early Christians, Easter was the time when new believers were baptised into the church and lent was a time of preparation for this. New Christians learnt the essentials of Christian faith and committed Christians spent time in prayer and meditation.
We celebrate this season as a Springtime for our faith. A time to grow in our love for Christ and examine our lives in the light of Jesus' teaching. 40 days of dedicated tending to our faith.
Here are some ways our community is sharing in this time of growth. We would love to share in this season with you.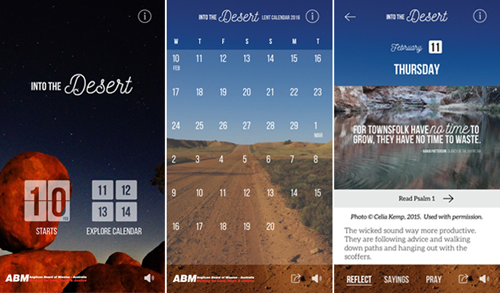 Daily Readings – Into the Desert Lent App
This year we invite our community to share in 4O days of readings (beginning Ash Wednesday not counting Sundays) from the ABM into the Australian desert App.
ABM invites you to journey into the Australian desert during Lent with 40 days of bible readings, reflections, sayings and prayer suggestions.
These Lent resources have a particular focus on Australian landscape, history and writing, Aboriginal reconciliation and the long Christian tradition of desert-shaped theology.
The app is available for iPhone, iPad and Android devices.
Download the free app in the Apple and Android stores:
https://itunes.apple.com/us/app/id823229503
https://play.google.com/store/apps/details?id=com.abm.lent.app


Ash Sunday – Cleaning our hearts & our earth together
Join us for a simple service of reflection followed by cleaning the Taralla creek trail in Croydon with the Maroondah Guides for 'Clean Up Australia Day.'
Bring hats, water & gloves. A BBQ sausage & bread lunch provided.
Bring salad or a sweet to share if you wish.
March 3
9:30am at Wyreena Community Arts centre
Please let Em know on Sunday Feb 24 if you plan to join the clean-up.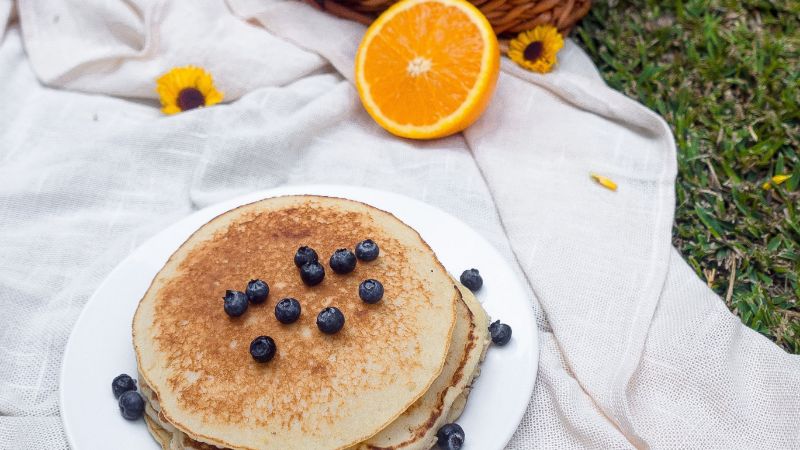 Shrove Tuesday Party – Picnic, pancakes & games!
The last hurrah before Lent begins.
Traditionally Shrove or 'pancake' Tuesday is a day of celebration and eating up all the rich food in your house before eating more simply and giving more generously to the poor during Lent. On this day, people were called to church to confess their sins and be 'shriven' (forgiven) before Lent began.
Bring a potluck dinner to share & a picnic blanket/chairs
Arrive from 5:30pm , 6pm dinner
Tuesday March 5
Trev & Leanne's home, Lilydale
RSVP to Em on 0481 083 526 by Sunday 3/3.
If you can bring pancakes let Em know.


Bible study – Digging deeper
A more in-depth bible study for the Lent season.
Mondays March 11, 25 April 8, 22.
7:45-9:30pm
The Morgan's home
RSVP to Toli on 0438 087 206.


Women's Afternoon Tea & Lent decorating
An essential part of every festival is decorating the house and Easter is no exception!
Bring afternoon tea to share.
Sunday March 14
2pm
location to be confirmed
RSVP to Emma on 0481 083 526.


Lent & Easter Services 
Every Sunday at Wyreena Community Arts centre, Croydon
Passover service
The last supper that Jesus shared with his disciples was the Passover. The Passover meal is a special feast shared every year by the Jewish people. We share in a simple version of this meal in anticipation of Easter.
April 7
9:30am
Wyreena Community Arts centre
Palm/Passion Sunday – Home service & Walk for Justice
The Sunday before Easter is known as Palm Sunday. This celebrates the occasion when Jesus entered Jerusalem and great crowds of people waved palm branches to welcome him.
Due to camp there will not be a service at Wyreena but a simple liturgy and activities will be provided to share in homes.
April 14
Homes
The Palm Sunday walk for justice details can be found here.
Good Friday – Tenebrae Communion
A gallery of the Easter Friday story and communion.
Please bring hot-cross buns to toast and share afterwards.
April 19
9am
Wyreena Community Arts centre
Easter Sunday Celebration
A colourful celebration featuring the 'Greening of the Cross'
Followed by an easter egg hunt.
April 21
9:30am
Wyreena Community Arts centre
2 Corinthians 3:16-18
And the Lord—who is the Spirit—makes us more and more like him as we are changed into his glorious image..And so we are changed, much like Jesus, our lives gradually becoming brighter and more beautiful as God enters our lives and we become like him.