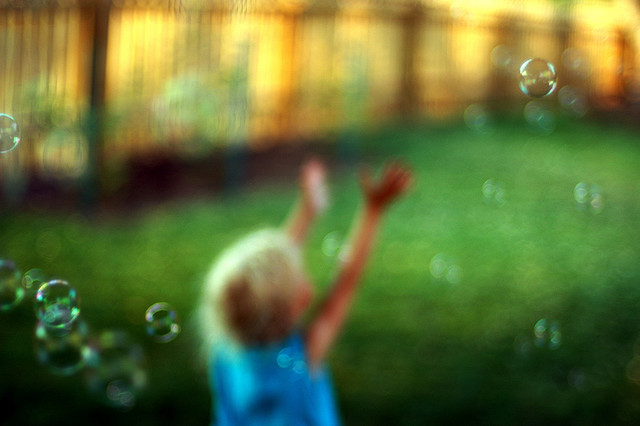 From our 'celebration of the kids 2011'
Bubbles of Blessing

We are going to pray a special prayer for you now and as these bubbles fall on you, so do our blessings.
May you kids grow strong and happy. May truth be found on your words, stories, songs and dances. May faith, love, hope, compassion, justice and mercy be found in your heart. May you be a blessing to those around you and bring honour to God in your unique ways. May the Light of the World lead you in peace and joy to a full and wonderful life in Jesus. Amen.