Agape 'Love' Feast – Wednesday April 20
You cannot miss this wonderful celebration of community as we look to Easter. A night of joy and relaxation as we share in delicious food and togetherness the way Jesus liked to roll!
Invite your friends and family to enjoy wonderful food and some easter fun in a relaxing atmosphere.
6:30pm start at CCC. 17-19 Surrey Rd West, Croydon.
Adults and Kids tickets $10.

RSVP to Em 0438 087 206 or toli@iinet.net.au by this Sunday 27th. Payment at door.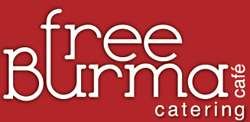 Our Meal will be provided by a unique and ethical catering company called Free Burma Cafe.
Australia, has received many Burmese refugees over the past fifteen years, showing amazing generosity to these marginalised people. As these new arrivals have settled into life in Australia, UNOH has been working alongside many in this community, helping out wherever possible.
The Free Burma Cafe is a community development project initiated by UNOH and members of the Springvale Burmese Community. It will provide employment, a sense of belonging and dignity to Burmese refugees in the Springvale area.
Supporting Free Burma Cafe Catering will not only help us raise funds for this important project, it will also help provide vital training in food handling, hospitality and customer service for the cafe's future employees. Free Burma Cafe Catering can offer information nights for your church, organisation or group OR a unique and ethical catering option for your own event.
http://www.freeburmacafe.com.au/catering/index.html