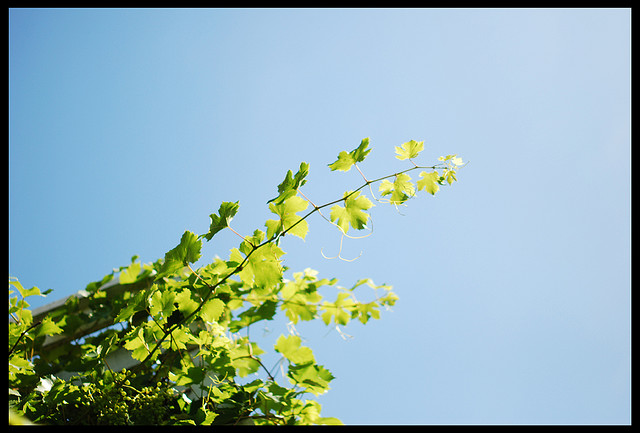 In sharing with us last week on the 'letters to the seven churches' in particular the community at Laodicea, John Waterson talked about our diversity and balance as a group of Christians.
".. I know your deeds, that you are neither cold nor hot. I wish you were either one or the other! So, because you are lukewarm—neither hot nor cold—I am about to spit you out of my mouth…" Rev 3:15-16 From the letter to Laodicea.
We considered the idea of 'hot' followers and 'cool' followers. John likened these two broad categories to the faith of his parents. His father being a cool, slow contemplative. A person of prayer, intercession and meditation on scripture and his mother also led by prayer and the word being hot with action. A person who is outspoken, high energy, right in there among the people and ready to go at the Spirits call at any moment.
We thought thankfully about this necessary diversity in faith and Kingdom work. We considered fruitfulness that comes from cooperation and respect and a faith that isn't stagnant, jealous, discontent or mild. A faith that is inspired and not defeated by comparing oneself with other Christians. A faith that grows in prayer, the word and action and becomes all the more cool or hot.
Being a Wine Maker John likened this synergy of prayer and action to the ideal grape growing/ wine-producing season of cool nights and hot days.

"I don't know much about the church in Philadelphia, but they would have known what I am talking about.  I learned that it was an area famous for their wine. Wine grapevines produce the best wine when they have hot days and cool nights.. It brings the best balance of acid drawn from cool nights and ripe sugars from sunny hot days.
When Jesus says he is the vine and we are the branches in John 15, and that we 'will bear much fruit' this fruit will be best through the Fathers pruning and, perhaps we can say, from hot days and cold nights."
Let us be inspired towards this balance of prayer and action, and celebrate and support this balance in our faith communities.
THE THRONE
O GOD OF MY DELIGHT,
Your throne of grace is the place of joy for my soul.
Here I obtain mercy in time of need,
Here see the smile of reconciliation on your face,
Here I gather sustenance from your Word,
Am strengthened for each conflict,
Nerved for the upward race
Empowered to conquer every foe;
Help me to come to Christ
As the source of blessings flowing,
As a wide open flood-gate of mercy.
I marvel at my insensitive folly, that
with such enriching favours within my reach
I am slow to extend the hand to take them.
Have mercy upon my coldness for Your Name's sake.
Quicken me, stir me, fill me with holy devotion.
Strengthen me that I may cling to you
And not let you go.
May your Spirit within me draw all blessings
From your hand.
Let me walk humbly because of good neglected
And evil done.
Impress on my mind the shortness of time,
The work to be engaged in,
The account to be presented,
The nearness of eternity,
May I never forget that
Your eye always sees
Your ear always hears,
Your recording hand always writes.
May I never give you rest until Christ is
The pulse of my heart;
The spokesperson of my lips,
The lamp of my feet.
Adapted from The Valley of Vision – A Collection of Puritan Prayers and Devotions.