Connect
Details for this Season.
Hang with us …
Term 1 Dates

Sundays 
Here are some Sunday events outside of our regular Sunday service times to put in your diaries!
Jan 29 – BYO Picnic Lunch 11am at Wyreena Community Arts centre. Devotion & blessing of the pencil cases for teachers & students.
Feb 26 – Shrove Dinner service 5pm. Bring a savoury side for BBQ. Youth Hang 3:30pm.
March 26 – Surrender Conference. No service.
Details out soon or contact Emma Morgan on 0438 087 206.
---
Easter Events
Easter Celebrations
Easter Friday – Tenebrae Service of Shadows
9am at 151 Hereford Road, Lilydale.
This year in our season of moving we are holding a simpler Tenebrae service at the home and gardens of Trevor and Leanne. This will be a special time of story, a hymn and the communion meal.
Please bring hot-cross buns to toast and share afterwards.
(There is some parking at the top of the driveway or opposite on the service road near Bristol Cres.)
Easter Sunday
10am at Mooroolbark Community Centre. 125 Brice Ave, Mooroolbark.
A colourful celebration featuring the 'Greening of the Cross', the amazing story of Easter Sunday and singing around the piano.
Followed by an easter egg hunt in the gardens.
All welcome!
Please contact Tol Morgan if you would like to know more. 0438 087 206.
---

Weekday Prayer Mornings
A communal rhythm of prayer two mornings a week at the McKerrows.
Just 20-30min at their house going through a liturgical prayer rhythm.
Starting 9:30am on Tuesday and Friday mornings.
You can email Joel at joel.mckerrow@gmail.com if you have any questions.
---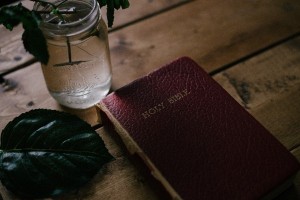 Saturday Prayer Mornings
A time of prayer & retreat inspired by the lectionary text.
7:30-9am at the Morgan's home.
Next prayer morning: May 6.
Contact Tol Morgan on 0438 087 306 for enquiries or to RSVP.
---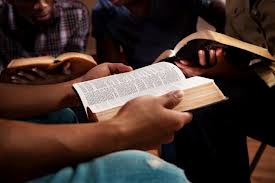 Life Groups – Join any time!
Join us for great Lectio-style bible studies. Contact Tol Morgan to get connected on 0438 087 206.
Men's Bible Study – Fortnightly on Monday evenings
Jan 30
Feb 13, 27
March 13, 27
April 10
Host: Toli Morgan
Friday Life Group (Female singles) – Fortnightly on Friday evenings
March 3, 17, 31.
April 28.
Host: Megan Woods 
Young Life Group (VCE & Tertiary) – Fortnightly on Monday evenings
Feb 6, 20.
March 6, 20.
April 3.
Host: Tol Morgan and Joel Taylor.
---
Women's Dessert & Creative evenings
A time for women of all ages and stages to relax together,
work on creative projects or just enjoy dessert at the Morgan's home.
Thursdays Feb 9, March 9, April 6.
Contact Em Morgan on 0438 087 206 for enquiries or to RSVP.
---
We aim to provide a space where youth can come together, feel safe to be themselves and enjoy fun recreation and discipleship.
---

Freedom Riders Fun Nights
Fun social events for kids grade 3-6.
Term 1 – Friday February 24.
Go to our kids page for deets.
---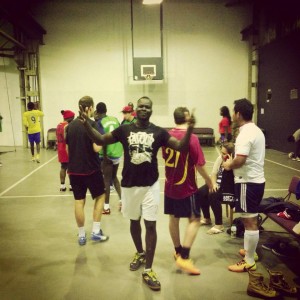 Streets of the East
Every Wednesday night Streets of the East runs a soccer comp, light meal and welcoming space at the Factory' Arena. (Short walk from Mitcham Station)
Streets of the East (Formally known as Eastern Youth Indoor Soccer Competition) is a community that exists to provide access to affordable recreation for young people in the East of Melbourne with a focus on increasing the participation of young people from Refugee, Migrant and indigenous backgrounds.
We strive to do this within a safe, welcoming and nurturing environment which enables each person to experience a sense of belonging and participation in the community.
VALUES
We thrive on building a community based on mutual respect in which;
cultural diversity is celebrated
individual strengths are fostered
there is consistency in building relationships
leadership and participation are encouraged
Any enquiries contact Megan Woods 0438 228 314 or Toli Morgan 0438 087 206.
Join us on Facebook http://www.facebook.com/easternyouthsoccer
---