Connect
Details for this Season.
We're into a new year and can hardly wait to share with you the events and opportunities this season is bringing.
This is a rich time in the church year and we look forward to a fresh experience of it with you.
Connect with our Google Calendar here.
Google calendar for ical.
Special Events
Here are some ways our community is sharing in this time of growth. We would love to share in this season with you.
Deep listening questions
Our deep listening questions for this season are:
Where does God want me to grow at this time?
Where does God want us to grow?
What can I do to nurture growth in this area?
This is the question for all of us, of all ages to pray about, with openness and excited expectation. Toli would love to have a cuppa with you and explore this with you. Give him a call any time on 0438 087 206.
Community Devotions
Each week of Lent we can spend time with a devotion written by folk in our community. These will be emailed to you and hard copies will be available at Sunday services.
Shrove Tuesday Potluck Dinner
We begin Lent with a feast!
6pm potluck dinner & fun @ the Aquinos.
RSVP to Em Morgan on 0481 083 526.
9:30am Sunday services at Wyreena Arts centre
We follow the Lectionary texts this season of Lent and Easter.
Beginning with our annual Ash service on Sunday Feb 18.
Kids church Sunday series
Jesus Showed Us – based on the book by Bradley Jersak.
Passover style Sunday service & Palm Sunday Walk for Justice
Our service will be followed by a light byo lunch and then we are off to the Palm Sunday Walk for Justice (details below) on Sunday March 25.
Please bring packed lunch.
Good Friday Stations of the Cross and communion
A reflective time in the garden closing with the communion meal.
9am @ 151 Hereford Road, Lilydale. (There is some parking at the top of the driveway or opposite on the service road near Bristol Cres.)
Please bring hot-crossed buns to share.
To be creatively involved contact Em Morgan on 0481 083 526.
Easter Sunday All- ages Celebration
9:30am Wyreena Community Arts centre, Hull Rd, Croydon.
A colourful celebration featuring the 'Greening of the Cross'
Followed by an easter egg hunt.
Book club
This season we are reading The King's Cross: The Story of the World in the Life of Jesus (Also titled 'Jesus the King' Understanding the life and death of the son of God.) by Timothy J. Keller.
Book club discussion & supper
7:30pm Tuesday March 27 @ the Morgans
Please bring supper or dessert to share.
RSVP to Tol Morgan on 0438 087 206.
Look forward to connecting with you!
The ehills leadership team
2018 PALM SUNDAY WALK FOR JUSTICE
The 2018 Walk For Justice For Refugees will be on Sunday 25 March at 2pm, commencing at the State Library (music from 1.30pm). The Walk will proceed through the Bourke Street mall and return to the State Library. We expect that people from all faith groups, community organisations and unions will join the 2018 Palm Sunday Walk for Justice for Refugees, bringing banners and other messages of support in solidarity with refugees and people seeking asylum.
In recent years thousands of people have attended the Palm Sunday Walk for Justice – let's work together to keep up this momentum and demonstrate the growing concern across the community about the harsh and punitive treatment of refugees and asylum seekers.
Creative Lent Opportunities:
Lent Community Devotions
This Lent season we are putting together a devotional booklet following the lectionary readings with contributions from folk in our community.
Easter Friday Stations of the Cross
This Easter Friday we will have stations of the cross and communion
set in a local garden.
Your invitation to participate coming soon.
---

Regular Events
Public Brewery Hang Outs
Toli, Geoff and Norman are going to be hanging out over a beer
Thursday nights once a month.
They would love you to join them.
The Public Brewery 8pm -9pm February 15, March 15, April 19.
If you are interested contact Toli on 0438 087 206 or any of the leadership team or just rock up!
---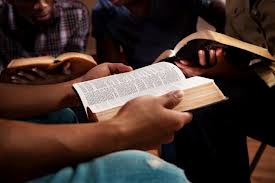 Life Groups – Join any time!
Join us for great bible studies. Contact Tol Morgan to get connected on 0438 087 206.
Men's Bible Study – Fortnightly on Monday evenings
Host: Toli Morgan 
Young Life Group (VCE & Tertiary) – Fortnightly on Monday evenings
Host: Tol Morgan and Joel Taylor.
Mixed Bible Study - Monday evening every four weeks 
Host: Lester and Sharon
---
Seasonal Book Club
Each term we will pick an inspiring read that compliments the season.
One night a term there is an evening of wine, cheese and dessert to discuss the book together.
Book Club Night Term 1: Tuesday March 27
Book out soon.
Contact Tol Morgan on 0438 087 206 for enquiries or to RSVP.
---
We aim to provide a space where youth can come together, feel safe to be themselves and enjoy fun recreation and discipleship.
---

Freedom Riders Fun Nights
Fun social events for kids grade 3-6.
Term 1 - Sat Feb 23.
Go to our kids page for deets out soon.
---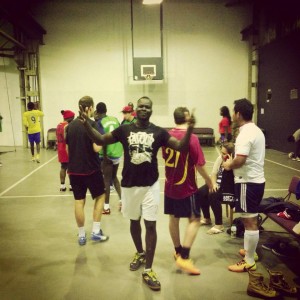 Streets of the East
Every Wednesday night Streets of the East runs a soccer comp, light meal and welcoming space at the Factory' Arena. (Short walk from Mitcham Station)
Streets of the East (Formally known as Eastern Youth Indoor Soccer Competition) is a community that exists to provide access to affordable recreation for young people in the East of Melbourne with a focus on increasing the participation of young people from Refugee, Migrant and indigenous backgrounds.
We strive to do this within a safe, welcoming and nurturing environment which enables each person to experience a sense of belonging and participation in the community.
VALUES
We thrive on building a community based on mutual respect in which;
cultural diversity is celebrated
individual strengths are fostered
there is consistency in building relationships
leadership and participation are encouraged
Any enquiries contact Megan Woods 0438 228 314 or Toli Morgan 0438 087 206.
Join us on Facebook
---
Surrender Conference  Saints & Citizens March 23-25
'Set your hearts on things above, not on earthly things…and the Word became flesh and moved into the neighbourhood'.
Consumerism and conflict, politics and power, fear and injustice mark the narrative of our world and our streets. Humanity was created from the dust of the land, yet God breathed His life into us – but have we lost connection to both? As we follow Jesus how do we understand and balance our call to seek His kingdom coming in the now of our neighbourhoods and world, yet have faith and find hope in the promise of a creation made whole. Can we embody the way of Jesus now as citizens in our places and world, yet hold an eternal identity as saints? G