About Eastern Hills
Welcome
Eastern Hills Community Church is a Baptist faith community that meets for a service at 9:30am each Sunday at Yarrunga Community centre, Croydon hills.
We offer other opportunities each season to get together and enjoy community and to serve our neighbourhood.
Eastern Hills Community Church is a community where all people are welcomed. We work to be a community that can come together in safety and acceptance to express our love for Jesus, learn from the bible, pray together, share in our faith and live for justice and peace in our world.
We gather together on Sundays for a simple all-age service and host other events of hospitality and service throughout the week. We are inspired by the seasons in the lectionary for our Sunday services.
---
 Our Core Values
Gather together: ehills values coming together as a community to celebrate God, to learn the ways of Jesus, to share in his love.
Listen to God: we value deep listening and the rhythms that allow us to connect into God's life, love and peace.
Open our lives: we value relationships in which people are known and loved. We're into eating and drinking together and the kind of welcome and hospitality that Jesus modelled for us.
Share our resources: we value sharing all that God has given us. we want to give generously of our gifts, abilities, resources, time and money for the building of community.
Sent to bring life: we believe the Holy Spirit sends us to our homes, local community and wider world and empowers us to bring about love, truth, hope, healing, beauty and justice.
---
Eastern Hills' Leadership Team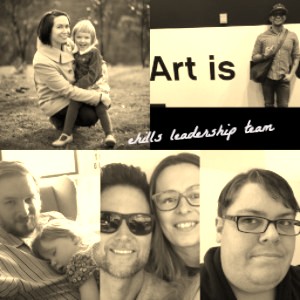 Pastors Toli &  Emma Morgan. 
Leadership Team: Norman Aquino, Tim Barrow, Geoff Matheson & Bec Matheson.
---
Ministries Eastern Hills support Financially
Various Ministries & operational expenses of Eastern Hills Community Church.
If you would like to give to EH online, our details are as follows: BSB 033044 ACT 276077 Eastern Hills Community Church (don't place anything in your text line if you would like to give anonymously.)
---
Contact Details
For more info or to talk, please Toli Morgan at toli.morgan@outlook.com or on 0438 087 206.